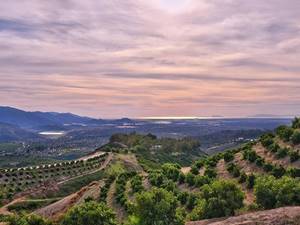 With a population of *66,086 Camarillo is located about 12 miles from Ventura in Pleasant Valley at the eastern end of the Oxnard plain. Originally, the Camarillo Ranch was an approximately 10,000 acre Mexican land grant created in 1837, patented to Gabriel Ruiz in 1866, later purchased by Juan Camarillo in 1875. His son Adolfo built the Queen Anne Victorian home in 1892. Later the barn and stables were added to support the agricultural work and house the renowned Camarillo White Horses. Camarillo is primarily a bedroom community with many residences commuting to Los Angeles, Ventura and Santa Barbara. The many residential areas include Santa Rosa Valley, Camarillo Springs, Mission Oaks, Camarillo Heights, Las Posas Estates, Spanish Hills, Sterling Hills and the popular retirement community of Leisure Village. *The median home sale price in the Camarillo area is 549,600.
Adolfo Camarillo High School in Mission Oaks and Rio Mesa High School currently serve Camarillo. Rancho Campana High School is being built at the intersection of Lewis Road and Las Posas Road. Cornerstone Christian School also serves Camarillo. Family recreation facilities include The Boys and Girls Club and the YMCA. Organized baseball, football and basketball and the largest AYYYSO soccer league west of the Mississippi are active in Ventura.
For more information about the city of Camarillo go to:
http://www.ci.camarillo.ca.us/i3.aspx?p=11
*Population figures are 2013 estimates provided by the U.S Census Bureau. Median home prices are as of Jan,18 2016.