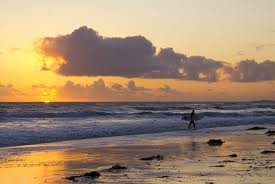 With a population of *203,007 Oxnard CA is the most populated city in Ventura County and just a short drive away from Los Angeles. Located on some of the most fertile soil, the city is home to beaches, wetlands, dunes, and a variety of wildlife. Oxnard's soil also lends itself to a strong strawberry crop each year. In fact, strawberries are Oxnard's claim to fame and each year the city hosts the California Strawberry Festival during the summer.
*The median home sale price in Oxnard is 424,700 and is made up of several neighborhoods that create a diverse culture in the city. The Carnegie Art Museum is located in the city, as well as The Heritage Square. There is also a yearly Oxnard Independent Film Festival, perfect for the film lovers. And, for those who love the beach, Oxnard is home to some of the most beautiful beaches, and is well-known for its high quality surf. With so much to do, there is something for everyone in Oxnard CA.
Oxnard CA Homes for Sale by Price:
Under $100,000
$100,000 - $200,000
$200,000 - $300,000
$300,000 - $400,000
$400,000 - $500,000
$500,000 - $800,000
$800,000 - $1 Million
$1.0 Million - $1.5 Million
$1.5 Million - $2.5 Million
Over $2.5 Million


Oxnard CA Real Estate - Pierpont Bay Realty
Let Pierpont Bay Realty help you find the perfect home for you. Our company focus is to "Make Lives Better By Investing In Real Estate" as a family home or as a long term investment. The team at Pierpont Bay Realty takes pride in meeting the customer's needs and making every real estate transaction as smooth and stress-free as possible. Whether you are looking for an investment property or purchasing your dream home, put our years of experience to work for you. Give us a call at (805) 656-8000 today!
*Population figures are 2013 estimates provided by the U.S Census Bureau. Median home prices are as of Jan,18 2015.